| | | |
| --- | --- | --- |
| | The Gathering 2 | |
Former St. Martin's coach Keith Hosli's visit to New Orleans prompted a second "Gathering" of ancient St. Martin's wrestling alumni. This time the venue was Superior Grill on St. Charles Avenue, which brought back many fond memories of trolling back when it was Que Sera. Prior to lunch Coach Hosli was man enough to go to De La Salle's wrestling practice with Martin Muller, the DLS assistant coach under head coach and former St. Martin's wrestler Lee Abbott (in London at the time). Even at 52 Coach Hosli had little trouble with the best of the DLS wrestlers.
The expected attendees were happily joined by former coach Al Trevino and former wrestlers Kirk Groh and Steve Kantrow.
Words of wisdom from Keith Hosli - "Nobody retires to Wisconsin!"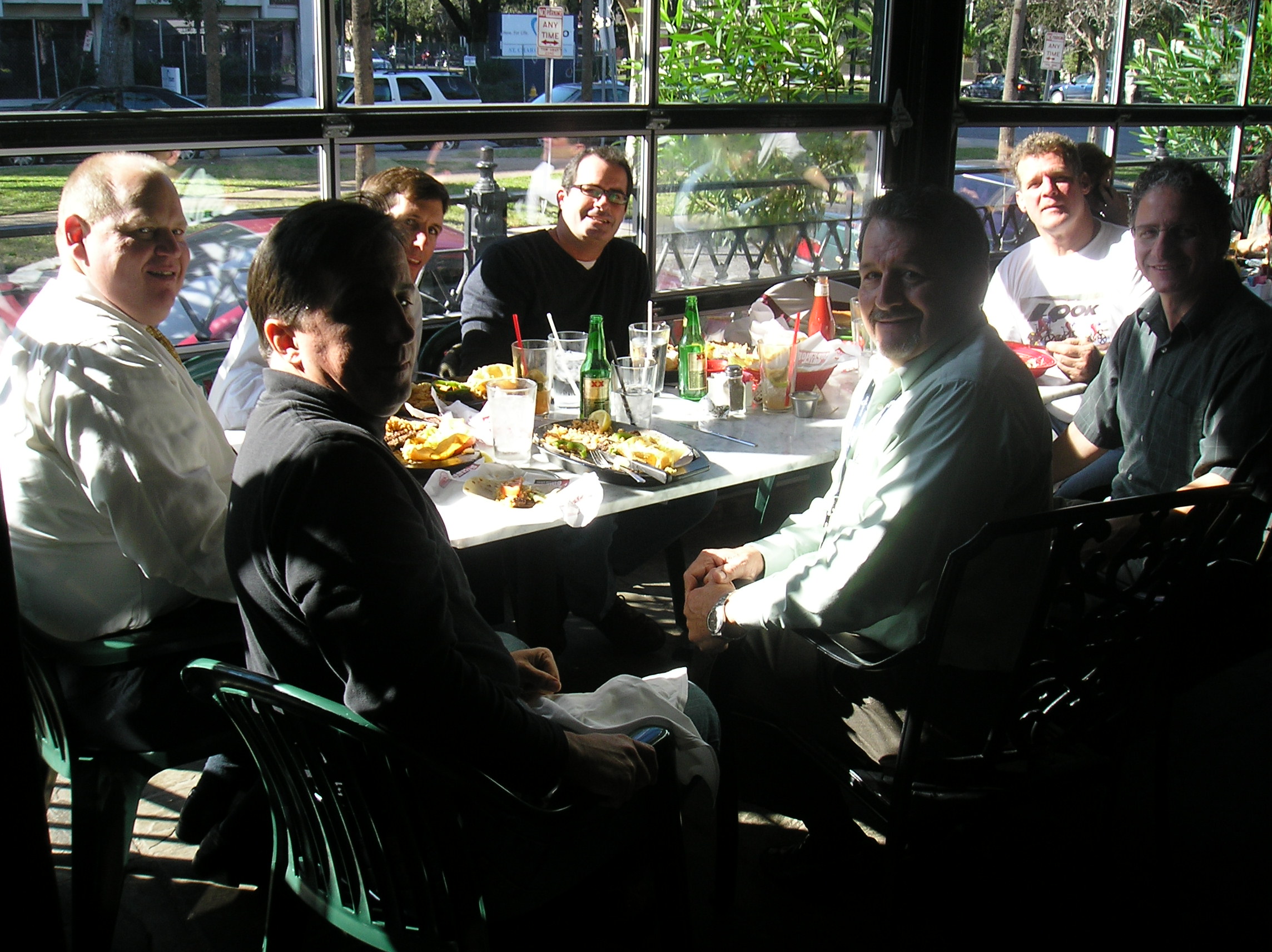 [Starting far left and then going counter-clockwise] John Henry ('80), Kirk Groh ('80), Coach Al Trevino, Steve Kantrow ('80), Coach Keith Hosli, Jack Gordon ('80) and Eric Groh (80).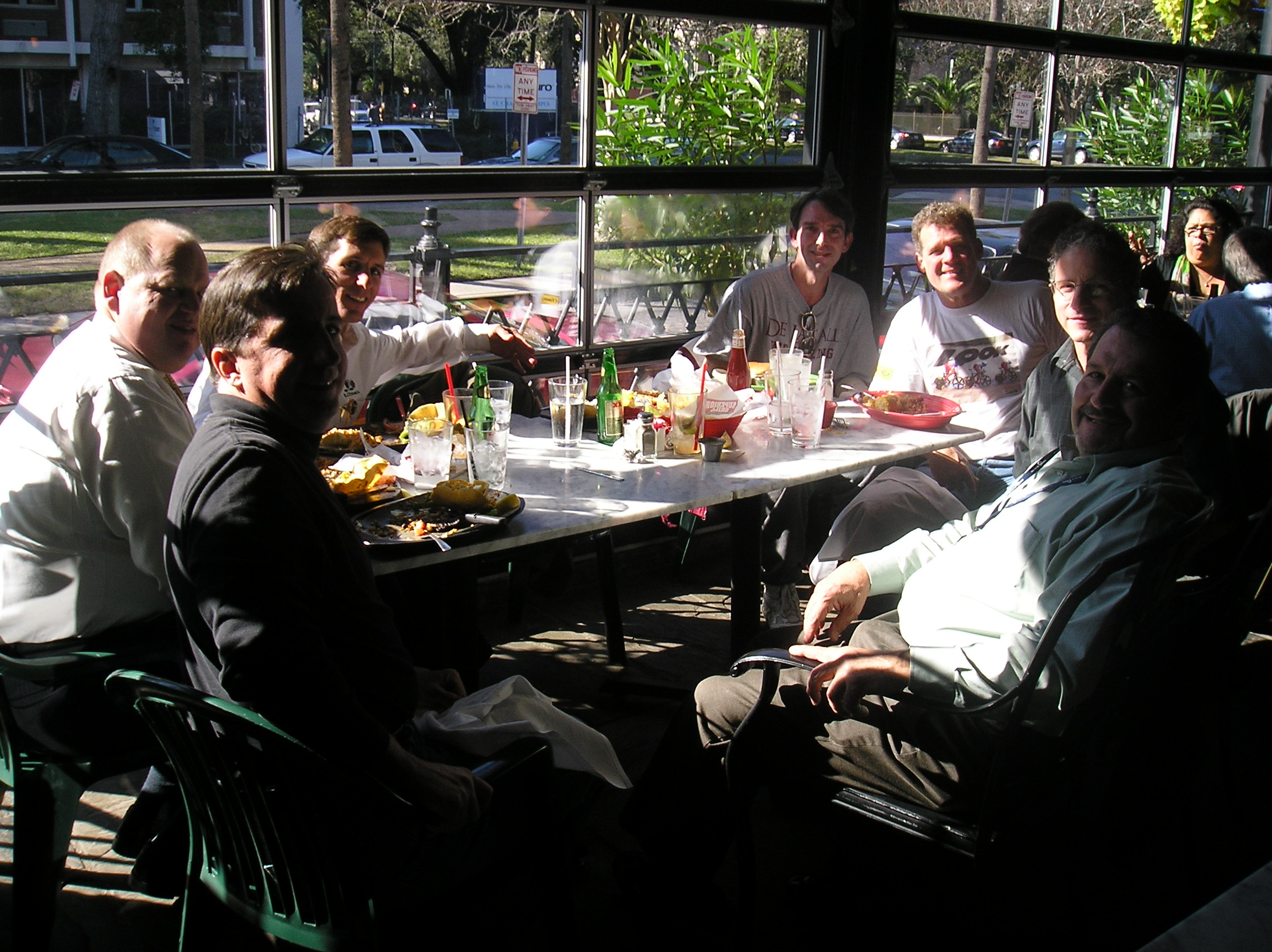 Same as above but with Martin Muller ('81) instead of Jack Gordon.