1976 - Coaches Al Trevino and Henry de Mauriac
State Results - 37.5 Points, 7th out of 15 Teams, Division II
Notables: Stuart Ostrolenk becomes St. Martin's first State Champion with an 8-5 victory over Robert Casillas of Parkway in the 119# weight class; Tommy Brannan placed fourth at 132#s; Chris McKenzie placed sixth at 185#s.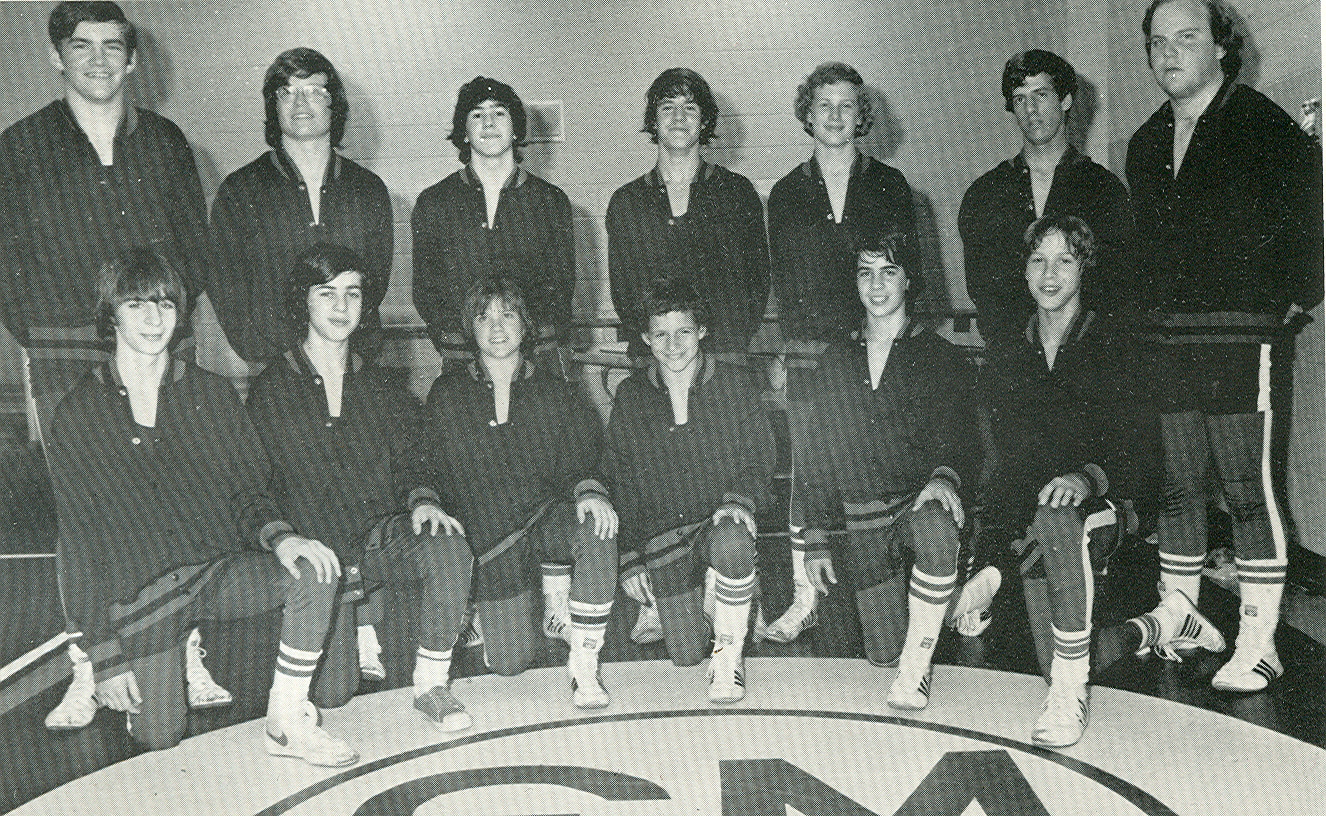 [Back row] Chris McKenzie, ?, Steve Fingerman, John Simon, Norman Hansen, Buck Stainback, William Cox. [Front Row] Mark Gauchet, Ronald Ostrolenk, Guy Massey, Steve Kantrow, Tobin Lassen, Greg Watson.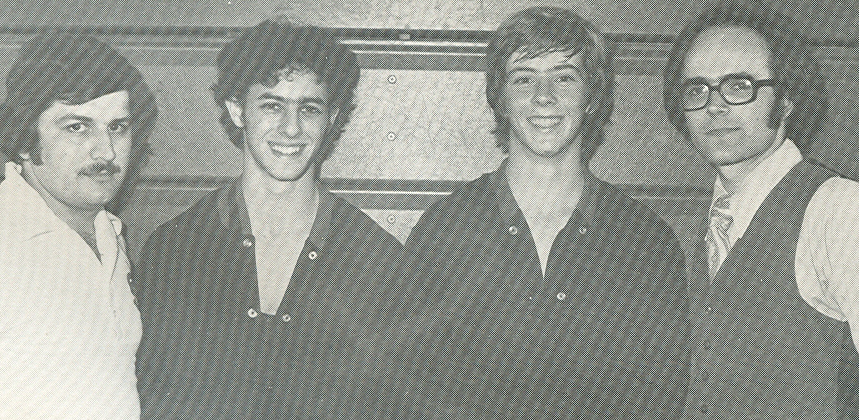 Head coach Al Trevino, captains Stuart Ostrolenk and Tommy Brannon, assistant coach Henry de Mauriac.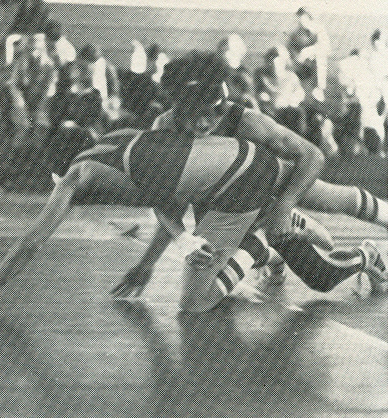 ?

?