1977 - Coaches Al Trevino and Henry de Mauriac
State Results - 53 points, 10th out of 15 teams, Division II
Notables: Tommy Brannan becomes St. Martin's' second State Champion with an 8-1 victory over Joe Jenkins of Jeanerette in the 138# weight class; Steve Fingerman placed fourth at 126#s and Martin James placed fifth at 185 #s.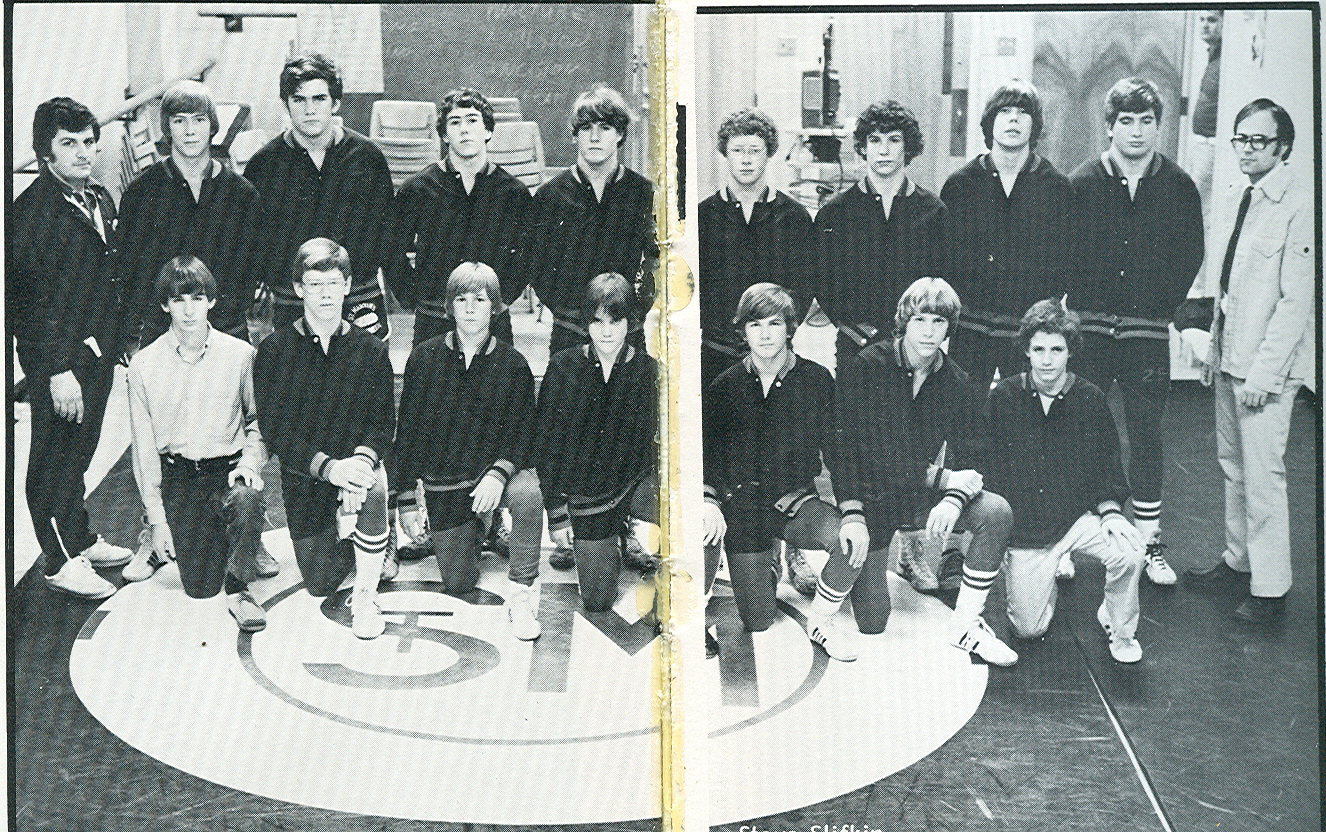 [Back row] Head coach Al Trevino, Tommy Brannan, Chris McKenzie, Steve Fingerman, John Simon, Joe Grigg, Jeff Martin, Brady King, Martin James, Assistant Coach Henry de Mauriac. [Front row] Mark Gauchet, Bill Grigg, Bill Colomb, Guy Massey, Randy Ramp, Greg Watson, Steve Kantrow.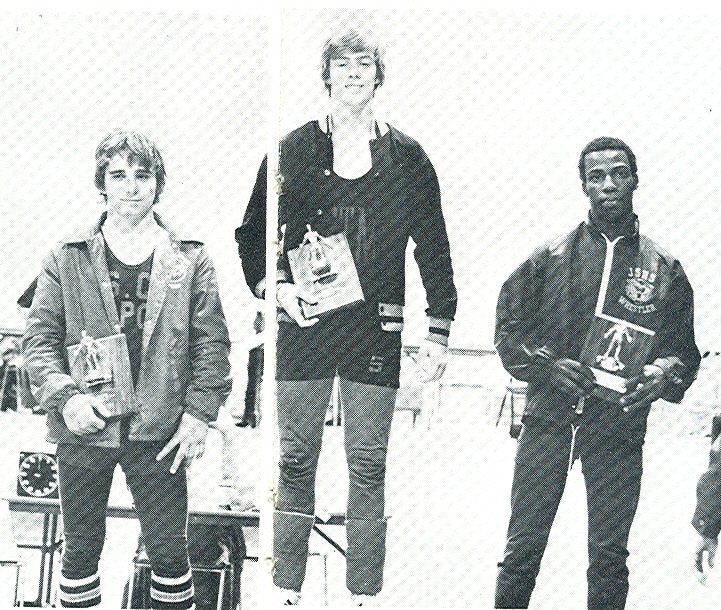 Tommy Brannan on top at the awards ceremony with Joe Jenkins of Jeanerette (right) and third place finisher Danny Shay of South Cameron (left).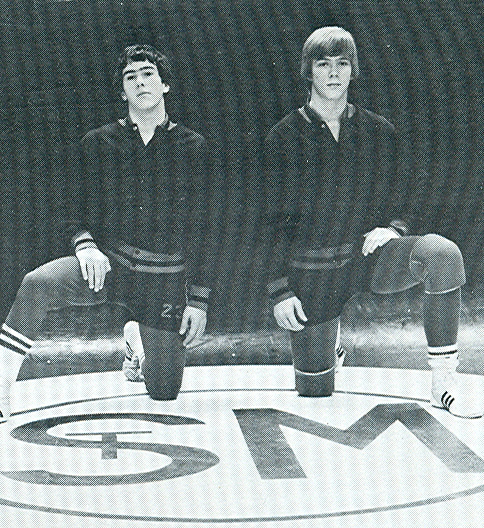 Co-captains Steven Fingerman and Tommy Brannan.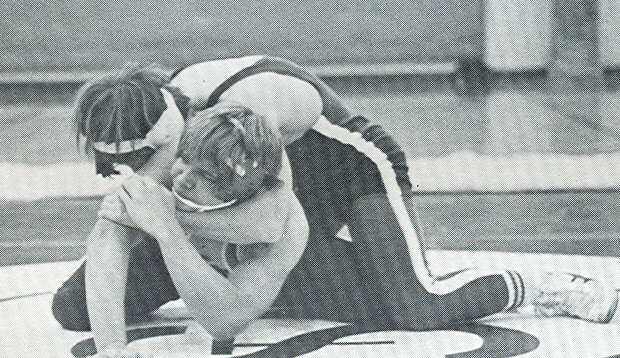 No clue!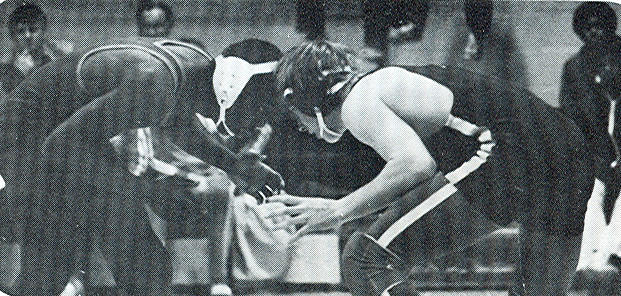 I think Tommy Brannan in the state finals.

Ron Gross (the kewl ref) acknowledging a Steve Fingerman pin.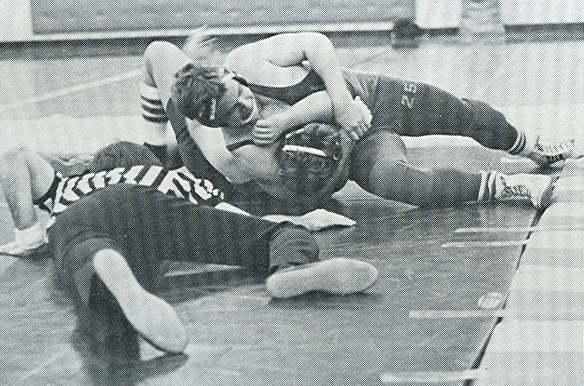 I think Martin James.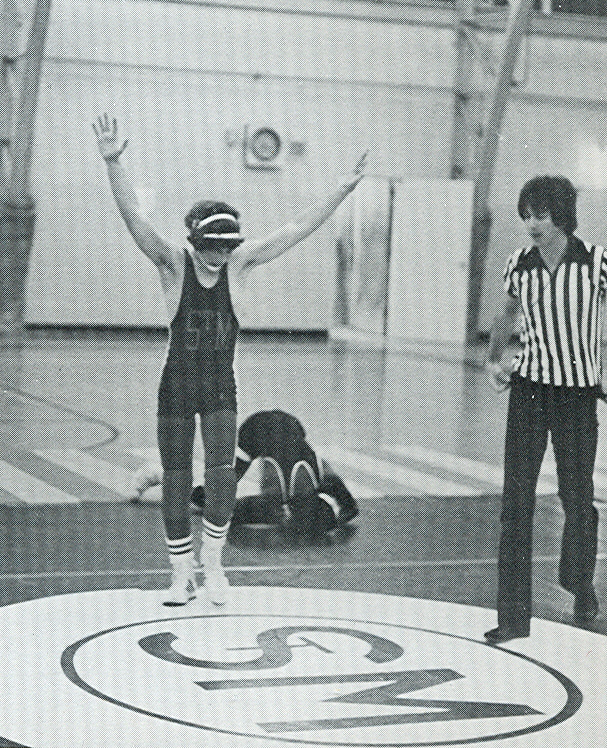 Steve Sifton after a victory - later Steve was a state champion for Acadiana High School.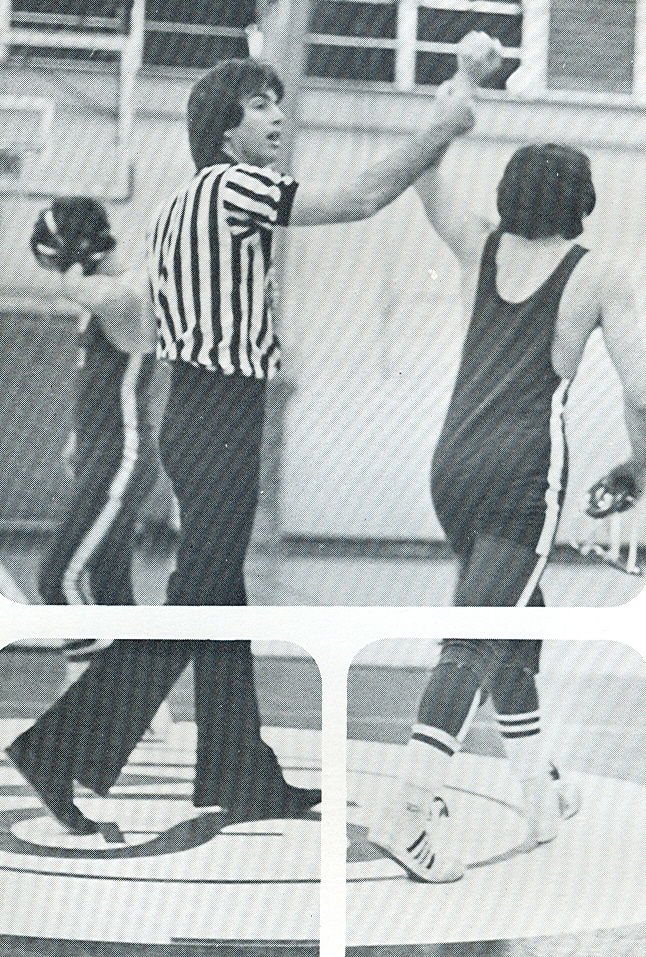 Steve Fingerman (I think) after a victory.