1978 - Coaches Al Trevino and Henry de Mauriac
State Results - 85 Points, 7th of 19 teams, Division II
Notables: Martin James was a state runner-up at 185#s. Jeff Martin placed third at 138#s. Chris McKenzie placed fourth at Heavyweight. Gary Sutton placed fifth at 167#s. Bill Grigg placed sixth at 145#s.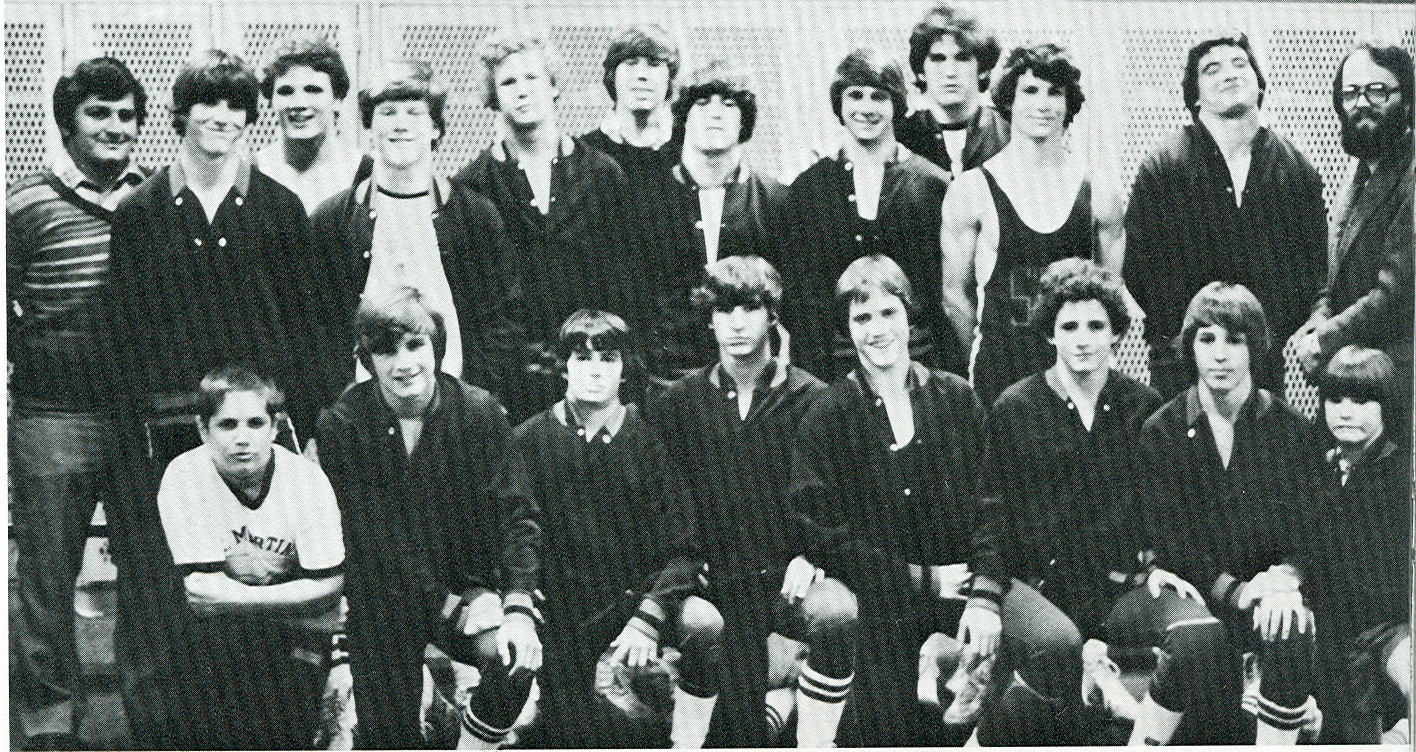 [Back row] Head Coach Al Trevino, Martin Muller, Gary Sutton (naked), Bill Grigg, Norman Hansen, Brady Wilson, John Simon, John Holland, Chris McKenzie, Jeff Martin, Martin James, Assistant Coach Henry de Mauriac. [Front row] Brian Defner, Randy Ramp, Jack Gordon, Todd Muller, Guy Massey, Steve Kantrow, Eric Groh, Duncan McCord.
The following three photographs are compliments of Eric Groh.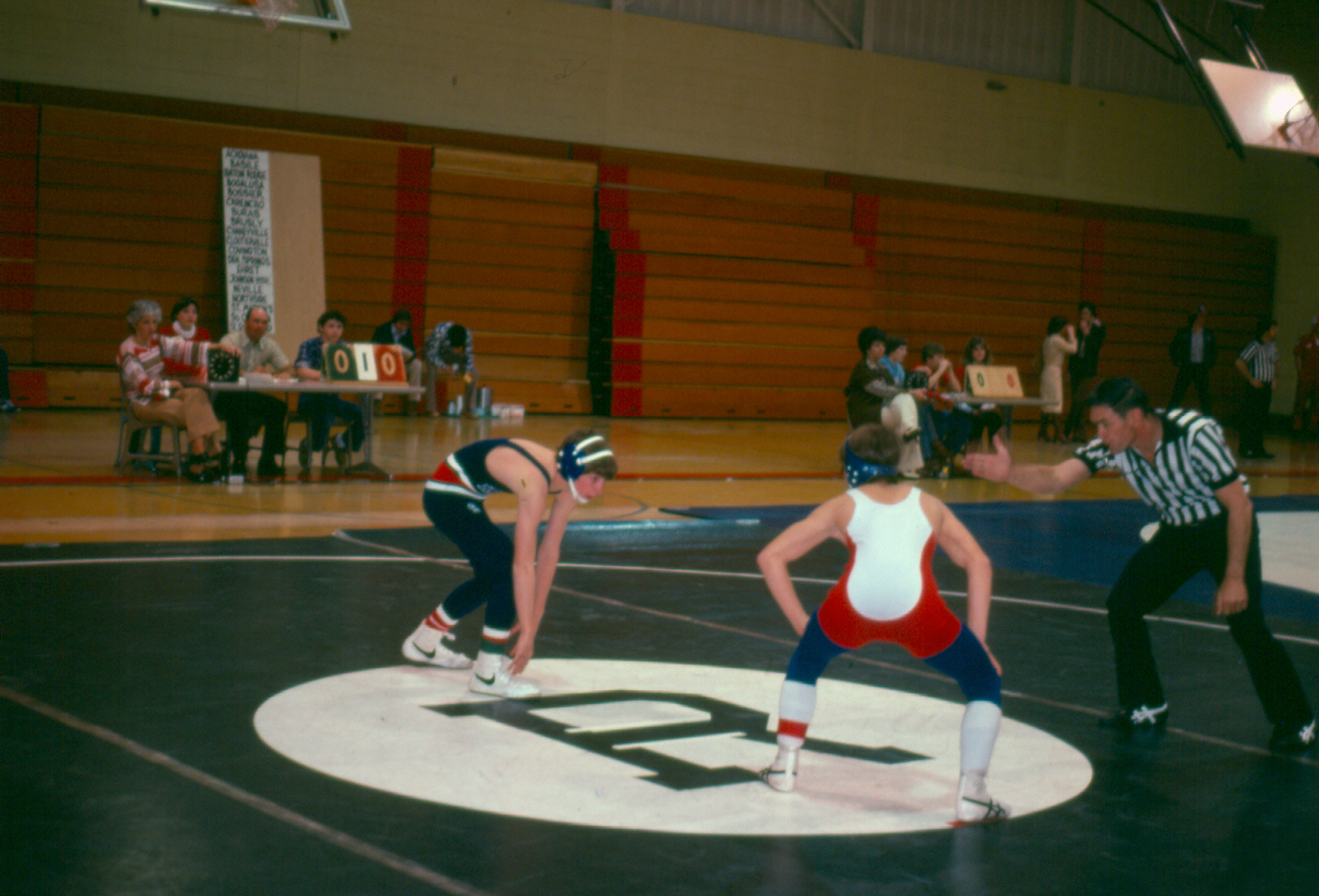 Eric Groh about to have a not so nice event in his life.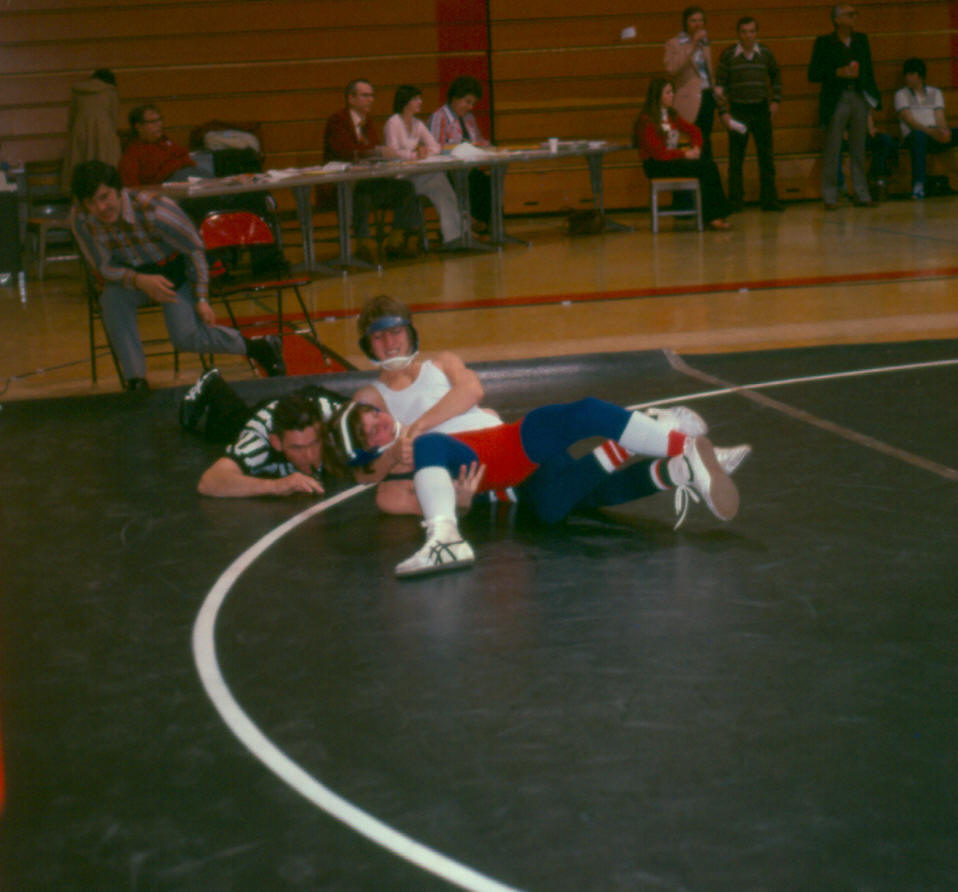 This would be that previously referred to event.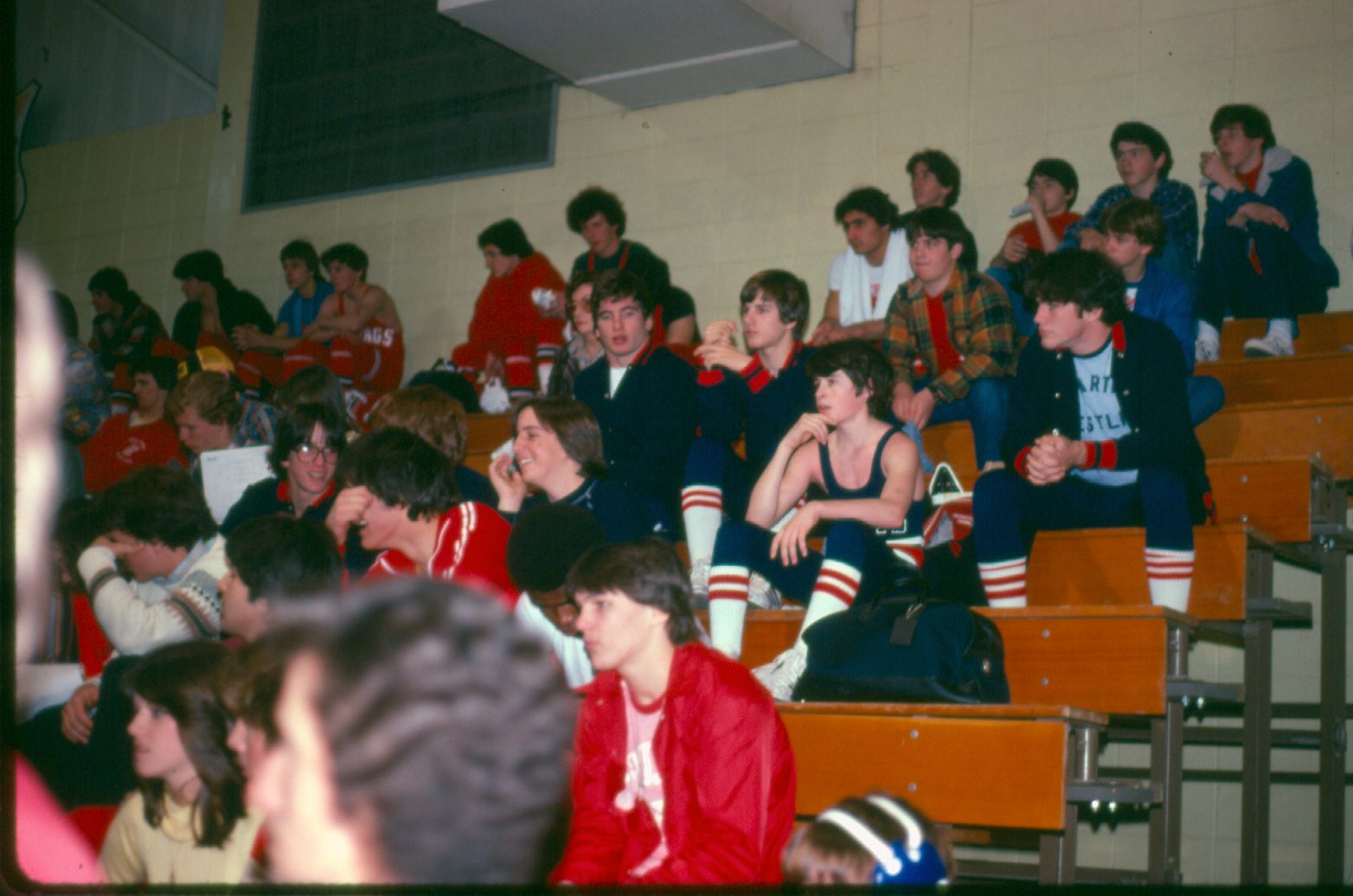 Let me try this: on the left with the big English professor's glasses is Martin Muller. Smiling to Muller's right is Kirk Groh. Just above Kirk Groh is Martin James. To James' right is Randy Ramp, and to his right, and a little below, is Jack Gordon. Chris McKenzie is to the right of and a bit higher than Jack.