1988
State Results - 74 Points, T-8th of 12 Teams, Division II
Notables: Brian Berke became St. Martin's' fourth two-time state champion with a 13-9 victory over Tim Erickson of Hackberry (again). Chris Grace was the state runner-up at 112#s. Anders Ryden placed fourth at 132#s.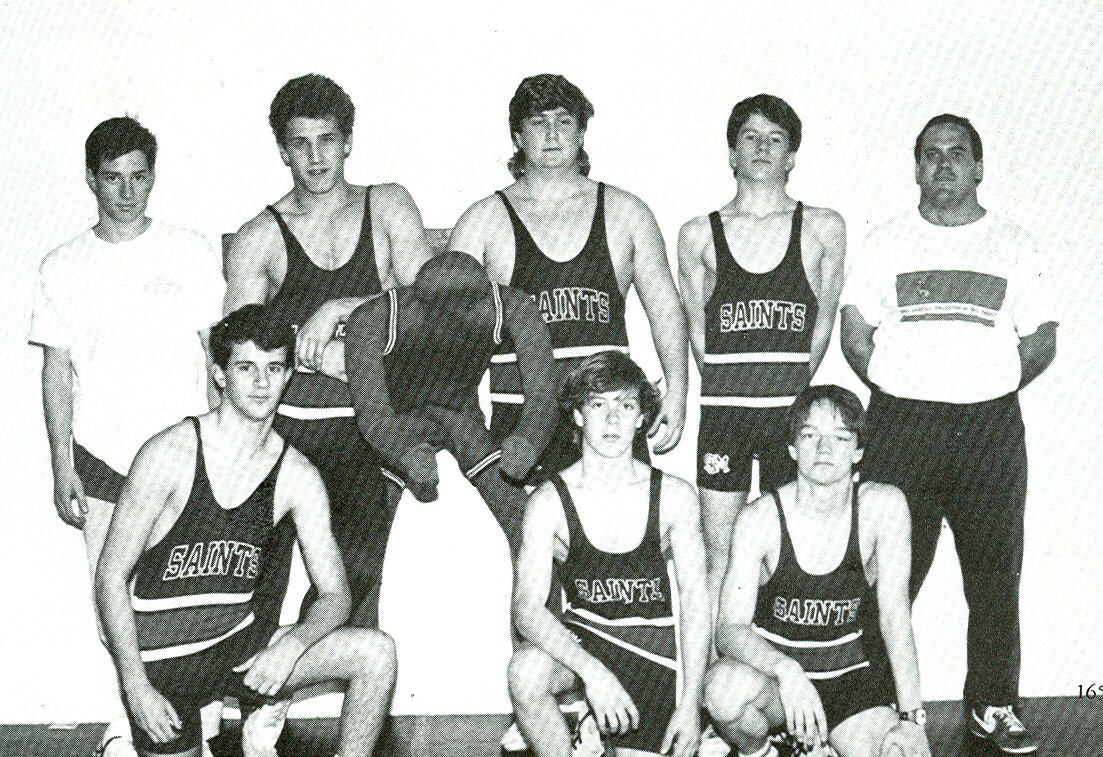 [Standing] Brian Berke, Ian Chenevert, Chris Grace, Coach Tim Burns. [Kneeling] John "Duke" Kahn, McHardy Stoutz, Anders Ryden.
Also on the team were: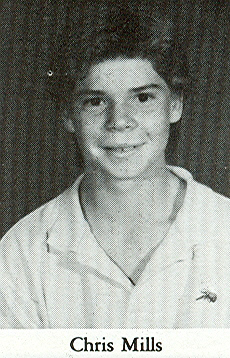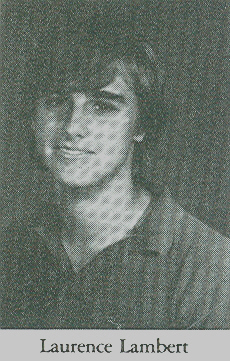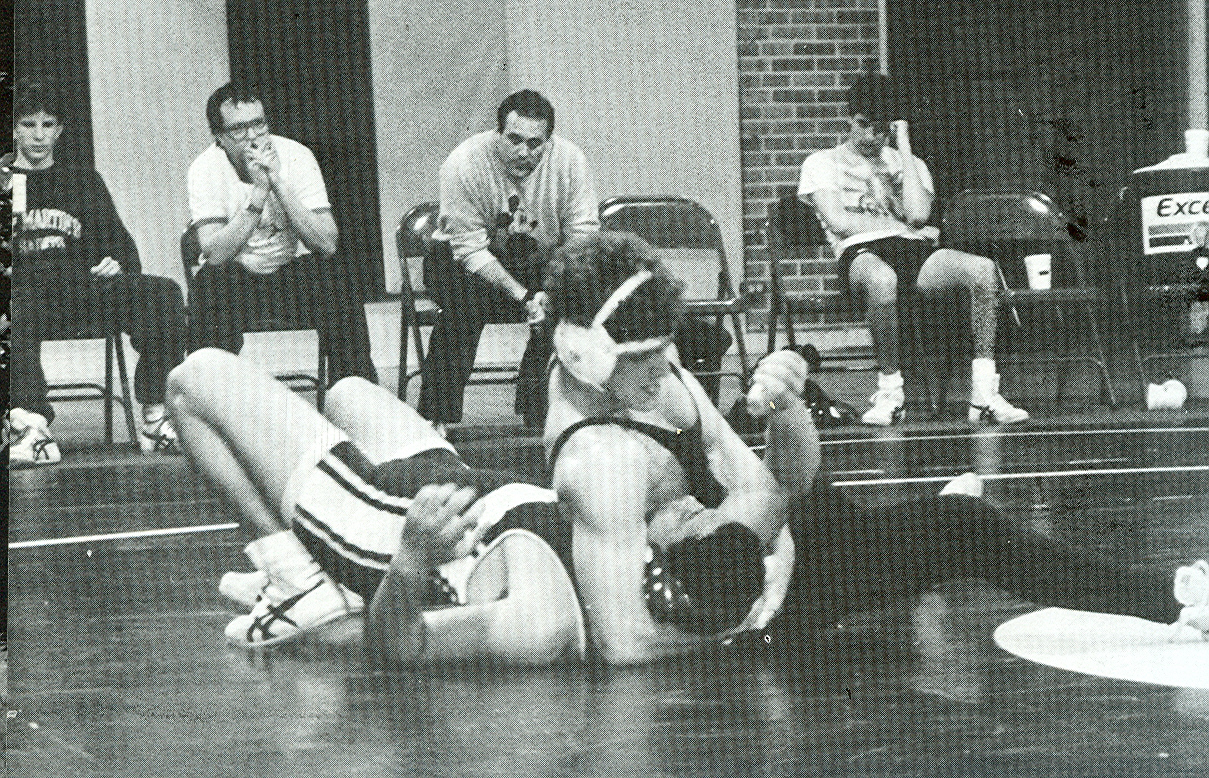 Brian Berke giving a free lesson in submission.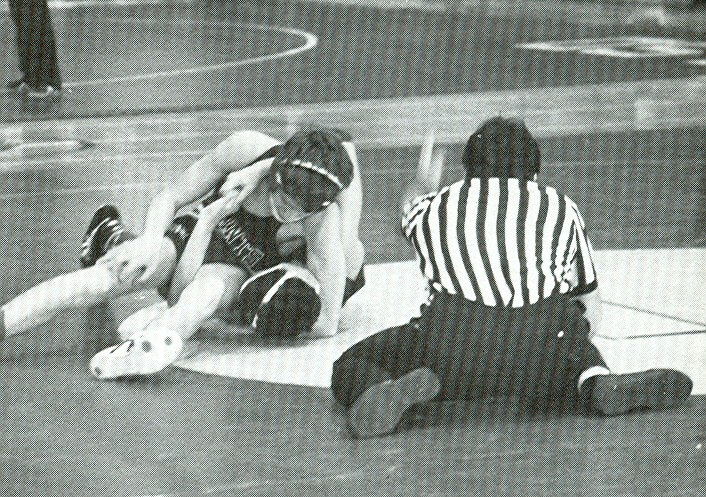 Anders Ryden looking good, but is he really?
The Middle School Wrestling Team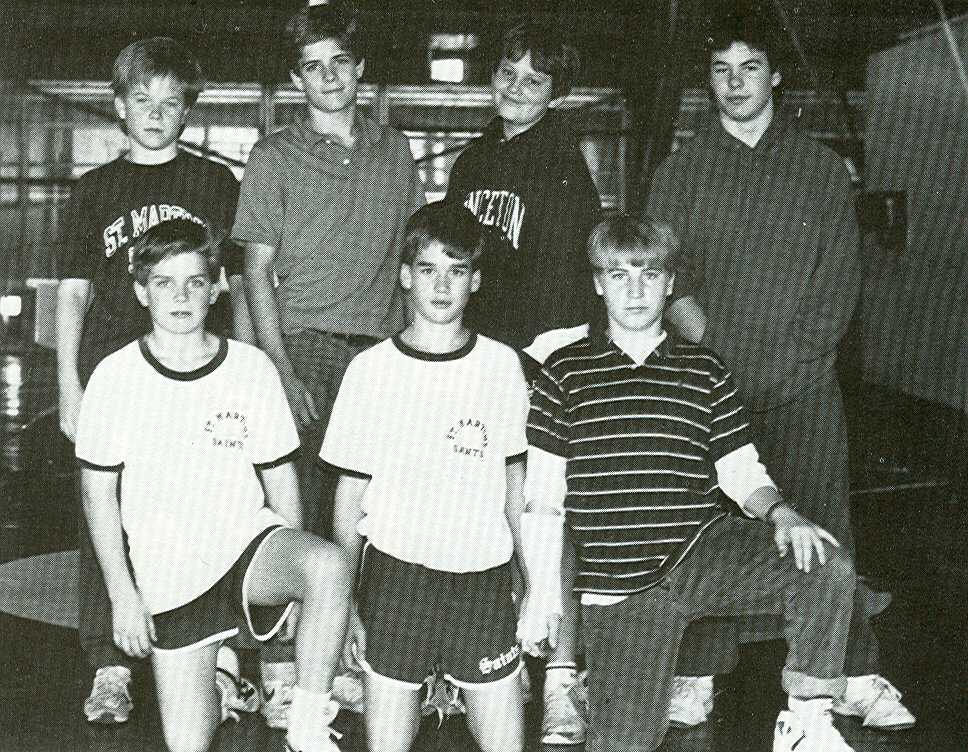 [Standing] Ricky Alford, Chris Stakelum, Donny Schwartz, Edmond Dieth. [Kneeling] Michael Hanemann, Ryan Smith, Bailey Tailor.