1990
State Results - 113 Points, 6th of 10 Teams, Division II
Notables: Jonathan Schudmak won the state championship at 119#s with a 3-2 victory over David Johnson of Basile, and Anders Ryden won the state championship with a 3-1 victory over Paul Cook of Buras. Hunt Graham placed third at 171#s, Sean Grace placed fourth at 103#s, David Grevemberg placed fourth at 189#s, Jesse Schudmak placed fifth at 112#s, Austin Summer placed fifth at 135#s, Bear Marchall placed fifth at 160#s, Scott Weber placed fifth at 275#s and William Axelrod placed sixth at 152#s.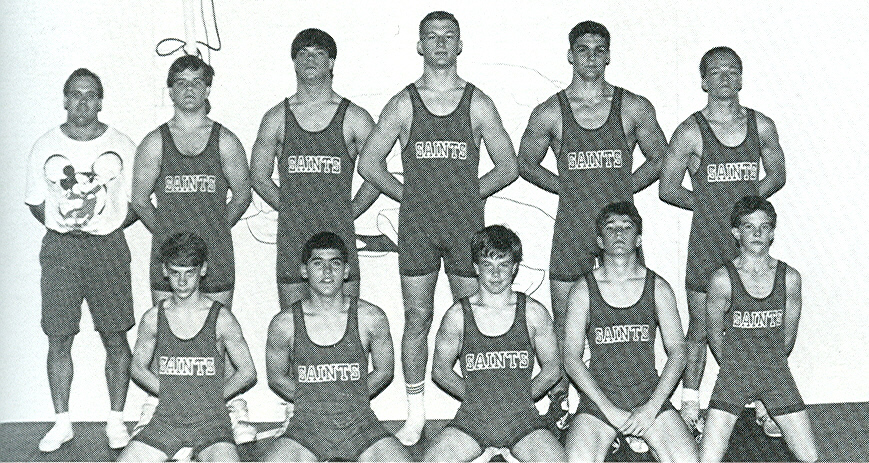 [Standing] Coach Tim Burns, Bear Marchall, Hunt Graham, Scott Weber, David Grevemberg, Anders Ryden. [Kneeling] John Hyatt, Jonathan Schudmak, Ricky Alford, Ruffy Suggs, Sean Grace.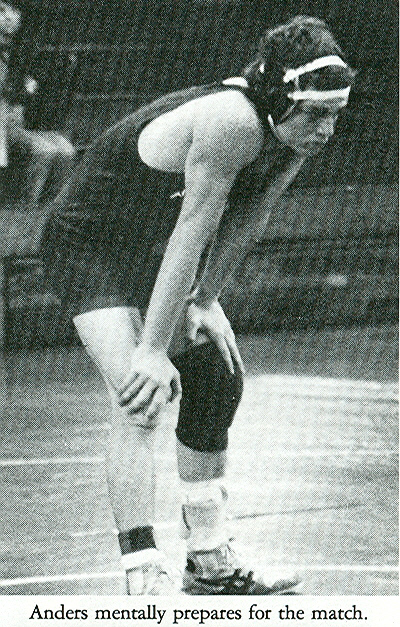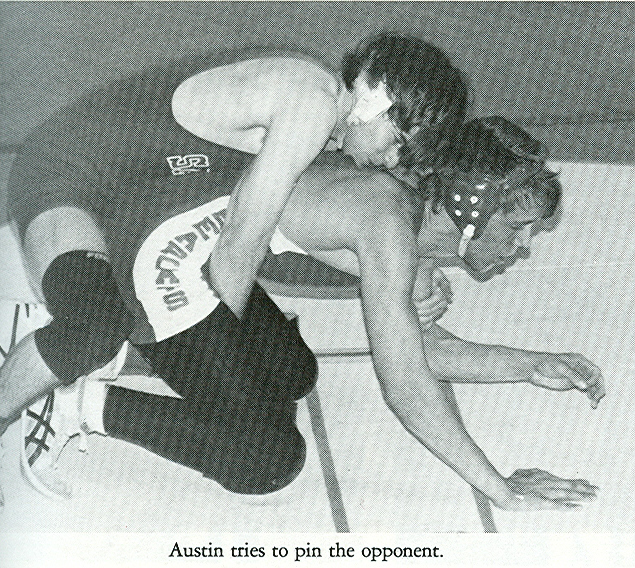 Upper right looks more like Anders.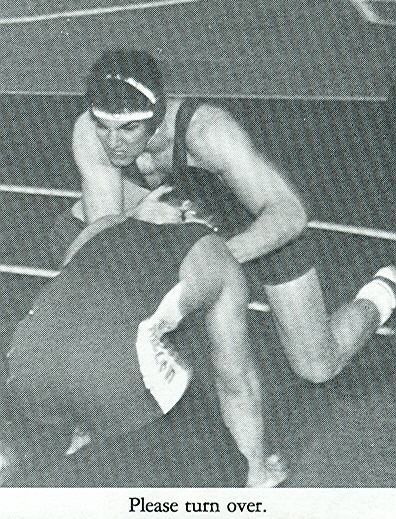 No clue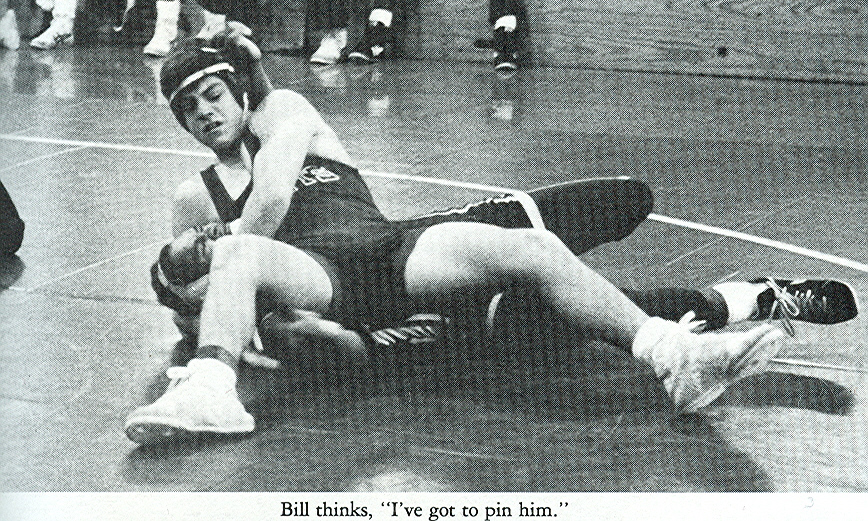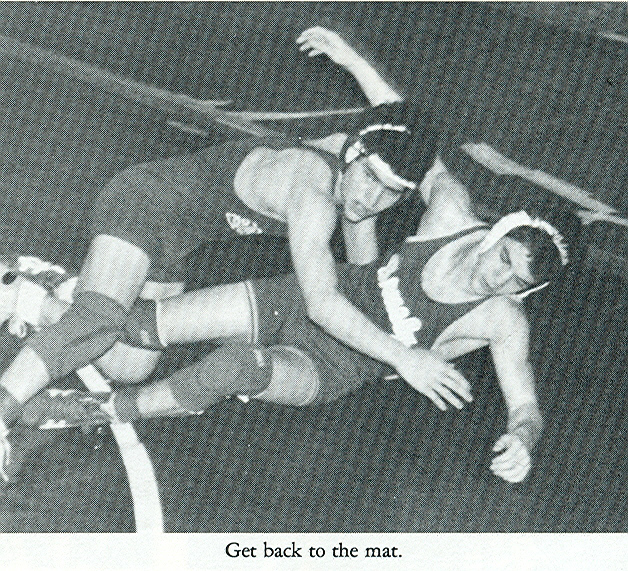 No Clue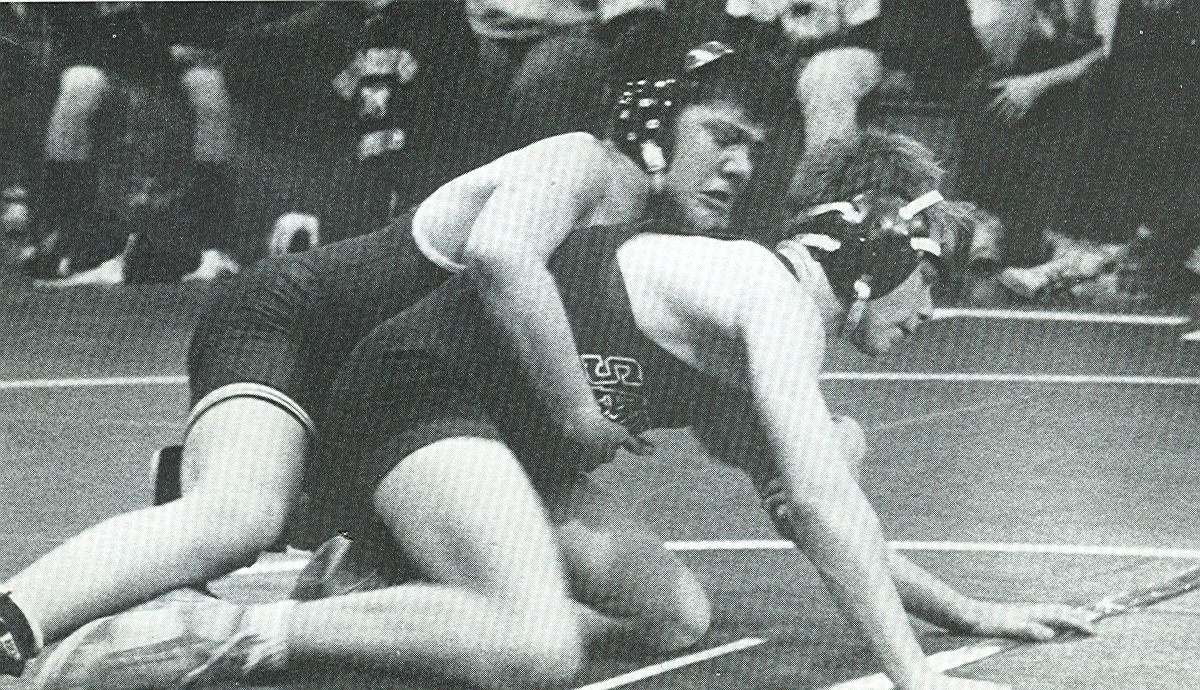 No Clue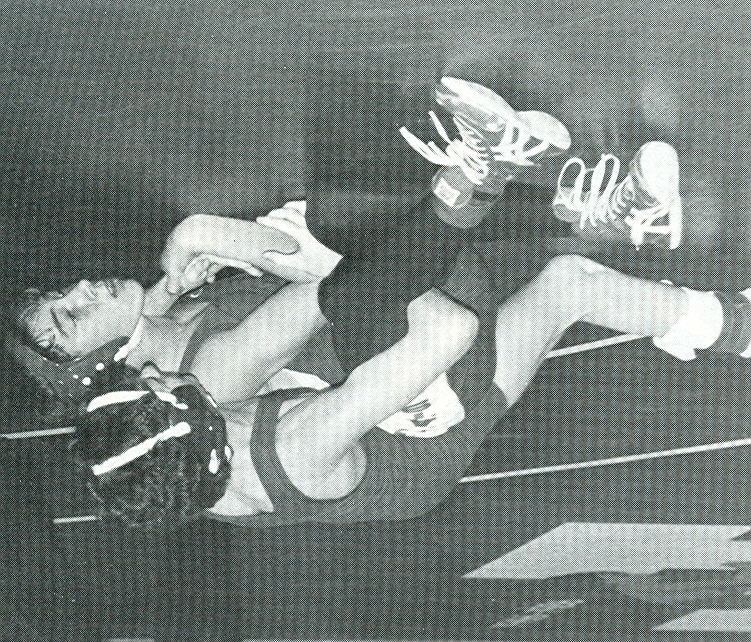 No Clue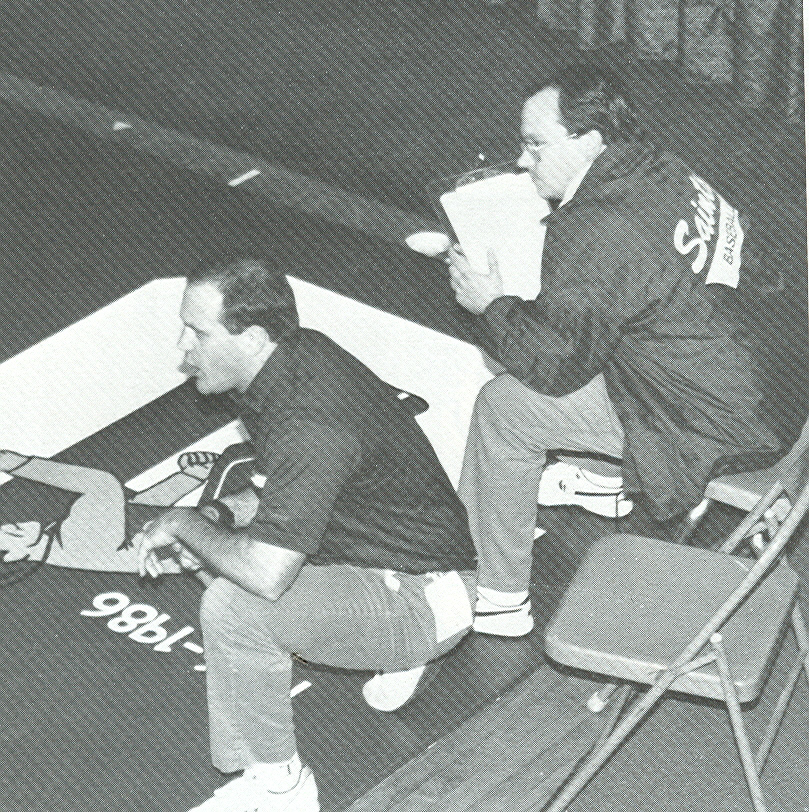 Coach Burns and an assistant coaching on the mat.